25,000 to 100,000 People Would Be Killed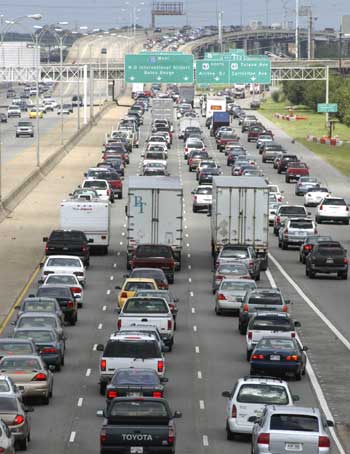 The University of New Orleans Survey Research Center and the Southeast Louisiana Hurricane Task Force found that a major hurricane, with 130 mph winds and an 18-foot-high storm surge, would not scare 60 percent of southeast Louisiana residents.
"In 2002, an American Red Cross estimate found 25,000 to 100,000 people would be killed if a major hurricane hit the New Orleans area."
With an above-normal 2005 hurricane season predicted and over four months left, will you become an I-10-clogging evacuation monkey?
This begs the question that if 60% wouldn't (and didn't) evacuate in the past and we have this kind of congestion to evacuate in the future from only 40% of residents (remember the contraflow silliness from Ivan, forget the recent contraflow confusion from Dennis?) , can a new plan handle the tide if people change their minds? 100% of us will find out soon enough.